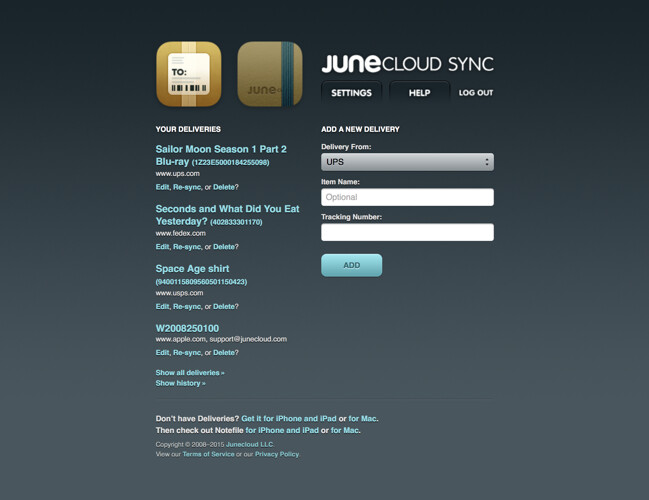 Junecloud Sync
Donations
Much of our software is free of charge. However if you find it useful we do ask that you consider a donation. Your donation makes it possible for us to keep making great software. Click here to donate now!
Deliveries for iOS, Deliveries for Mac, Notefile for iOS, and Notefile for Mac all sync automatically using iCloud. If you'd like a bit more control, you can also sync using our own Junecloud Sync service.
Junecloud Sync gives you a couple of features you won't get with iCloud:
Edit your deliveries and notes in any web browser.
Add deliveries just by forwarding an email.
If you like you can even share a Junecloud Sync account with someone else—for example if you'd like to share all your deliveries with your spouse or coworker.