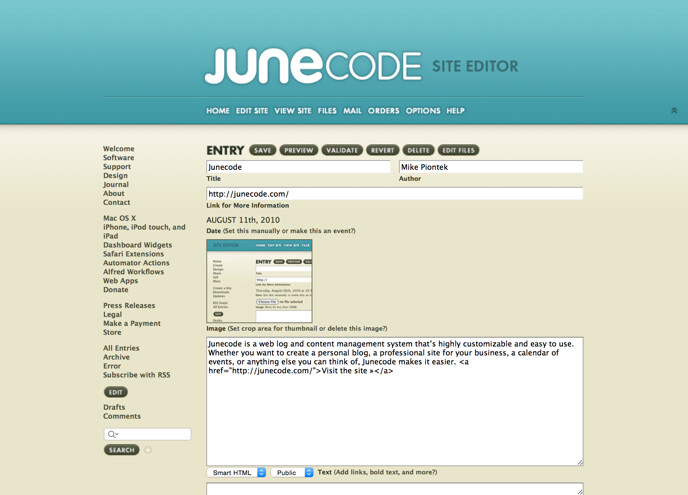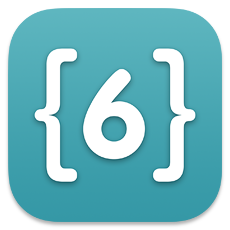 Junecode
Donations
Much of our software is free of charge. However if you find it useful we do ask that you consider a donation. Your donation makes it possible for us to keep making great software. Click here to donate now!
Junecode is a web log and content management system that's highly customizable and easy to use. Whether you want to create a personal blog, a professional site for your business, a calendar of events, or anything else you can think of, Junecode makes it easier.
Rather than dumping every little update on the "web guy", Junecode allows everyone to edit content and collaborate online. Any number of people can collaborate on a site to edit content, or upload images and other files. If you're working with a designer they can work independently using the template system. You won't have to bug them just to fix a typo, because your content is inserted automatically by Junecode.
Here at Junecloud we have a large number of web sites that need to be updated often, so we created Junecode to make our lives easier. The tools you'll find here are the same ones we use ourselves. We hope they'll make your lives a little easier too.