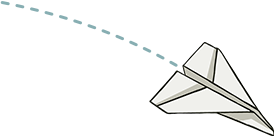 Delivery Status touch 4.0 released for iPad, iPhone, and iPod touch
Version 4.0 of the package tracker is a universal update optimized for all of Apple's mobile devices.
Northville, Michigan - April 2nd, 2010 — Junecloud LLC is announcing the 4.0 release of its online order and package tracking app, Delivery Status touch, available now on the iTunes App Store. This update has been optimized for use with Apple's new iPad, launching in the US tomorrow, and also adds new features for iPhone and iPod touch users.
Delivery Status touch collects tracking information from online stores and shipping services and displays it conveniently in a single interface, with basic information at a glance. Users can access more details for any shipment, including a map view of the package's last known location, with a simple tap. Over 30 services are supported from around the world, including Amazon, UPS, US Postal Service, FedEx, DHL, and many others. Users can view their tracking information in English, German, Japanese, French, Italian, Dutch, Norwegian, Finnish, Danish, or Swedish.
Delivery Status touch can also sync with the free Delivery Status 5.2 Dashboard widget for Mac, to track packages from a home computer or mobile device. Push notifications on mobile devices are also available when using Delivery Status touch together with Delivery Status for Mac.
New features in version 4.0 include universal support for all of Apple's mobile devices, including the iPhone, iPod touch, and the newly released iPad. The user interface has also been redesigned to improve ease of use and to make the best use of each device's display. OnTrac support has also been added, an increasingly popular shipping service in the western United States.
For existing users of Delivery Status touch on iPhone or iPod touch, version 4.0 is available as a free update. This means that current users who purchase an iPad will be able to use Delivery Status touch on their new device at no additional cost.
Delivery Status touch 4.0 is available now in the iTunes App Store. For a promotional copy, please contact Mike Piontek. Delivery Status 5.2, the free Dashboard widget for Mac, is available for download from junecloud.com/go/6613 Screenshots and logos are available at junecloud.com/press
About Junecloud LLC:
Junecloud LLC was founded in August 2008 by Mike Piontek. Located in Northville, MI, Junecloud develops software for the web, Mac, iPhone, iPod touch, and iPad.
Contact:
Mike Piontek, owner, designer, and developer
Junecloud LLC
junecloud.com/contact
junecloud.com